After a weekend of eating and Black Friday shopping, it is time to curl up with your laptop and hit the deals.
That's right.  It is Cyber Monday and boy do I have the most amazing Homeschool Deal to announce!
Brave Writer Cyber Monday Deals
My most favorite ever curriculum is 30% off the ENTIRE store today (with exception of the amazon based products).  That's right.  Brave Writer products are 30% off today with the code: GIVETHEMPIE.
Best of all, the Brave Writer Holiday Shoppe has new products for you to check out:
This first one is definitely on my list.
Gilgamesh Tea – Describe on their site as "a fruit and herbal blend with a warm spice flavor profile that is slightly sweet. It's perfect for children just learning to enjoy a cup of tea with hints of the season: apple, cinnamon, and pomegranate."   (Each tin contains enough for 15 cups of tea)
Brave Writer Shirts – Check out the list of Brave Writer hashtags on these shirts.  If you are a fan of the Brave Writer Lifestyle then you will love what you see here.  Best of all, the shirts are available in black or white and have a variety of neckline choices.  They can be printed on short or long sleeve shirts as well as printed on hoodies.
In addition to these new products, you can order curriculum titles for 30% off, so think ahead for next semester AND next year!
In addition to the tea and a shirt, I hope to purchase: Faltering Ownership (writing projects for 11-12-year-olds).  I'll be modifying the projects in this guide for my kids ranging in ages from 7-14 years old this year.  I own Jot it Down (ages 5-8) and Partnership Writing (ages 9-10) and often pull from them, so it will be nice to have the full set!
Need a few ideas:
Top Ten Arrow Guides
How we Use the Arrow Guides
Brave Writer Retreat DVD's – My Weekend Experience
Party School Ideas: Poppy by Avi; Anne of Green Gables by L. M. Montgomery; The Outsiders by S. E. Hinton
Other Homeschool Cyber Monday Deals
Amazing deals on Kiwi, Doodle, and Tinker Crates and a $10 credit toward your order.
Chalk Pastels Guides at You are an Artist are all half off!  We have used the American Landmarks book this year and loved the results.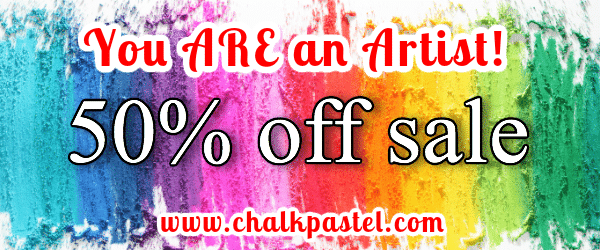 Fashion Challenge Deal Deadline
Finally, don't forget that today is the last day to sign up for the Fashion Challenge Annual Membership. Read more in my previous fashion challenge post.
Enjoy Cyber Monday!  If you want links to amazing amazon deals today, be sure to follow me on Facebook. I'll be sharing them throughout the day.